SIM CARD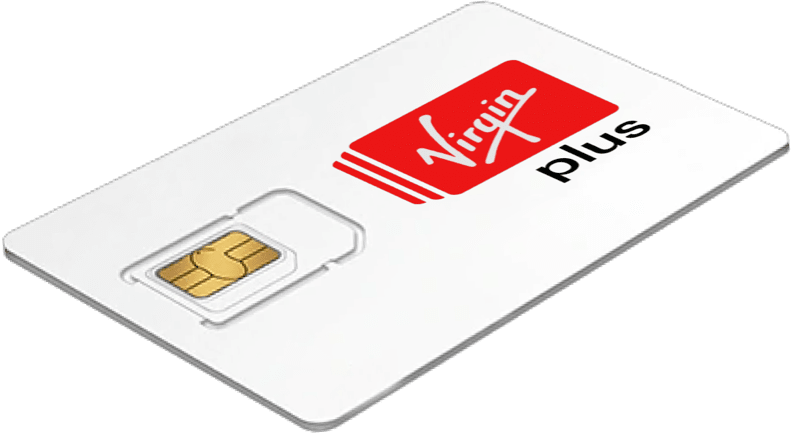 SIM CARD
A regular SIM card; also punches out into a micro and nano SIM card. Our SIM cards are compatible with 3G, 4G, LTE and LTE Advanced devices on the Virgin Plus 3G, 4G, LTE and LTE Advanced networks.
Free Standard shipping anywhere in Canada. Speedy delivery in 2 business days in select regions.
Good to know:
One-time connection service fee ($50) applies. Pro tip: Shop online and we'll waive the fee. Available on new activations.
Already a Virgin Plus Member?
Head to any Virgin Plus store and we'll help you make the switch to a new SIM card.