ADD UNLIMITED INTERNET TO A MOBILE PLAN AND GET A CREDIT OF UP TO $40/MO. FOR 12 MONTHS.
Back to school just got plus'd. Offer available on internet with eligible new and existing mobility plans.*

Call 1 866 826 1113
Back to school just got plus'd with Unlimited Internet.
Use promo code VQC100GC at checkout. Expires September 30.

CALL TO ORDER
1-866-826-1113
1-888-603-8401
Check availability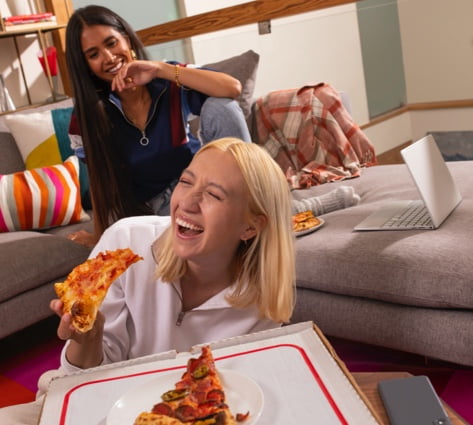 Unlimited Internet from
$39/mo.1
How much speed do you need?
Photos

Music

Videos

HD Movies
10 MB Photos
25 MB Music
500 MB Videos
3 GB HD Movies
Suggested download times are estimates only, and are based on access speeds to the Member's modem. Actual download speeds may vary with your configuration, Internet traffic, server, environmental conditions or other factors.
WHY HOOK UP WITH VIRGIN PLUS INTERNET:
Unlimited usage with the speed you need

Fast and easy ordering

Awesome support online at virginplus.ca and in the My Account App
Modems worth
getting to know.
Our modems are packed with awesome features and the latest Wi-Fi technology for a super-strong signal throughout your home.
SELF-INSTALL PROGRAM
We take protecting the health and safety of our team and Members very seriously. We are introducing our Self-Installation and Repair program. In select locations, our Virgin Plus Internet modems can be mailed directly to the Member's home. Self-install is simple and easy with the provided instructions. Members can conveniently configure and set up their Internet equipment with confidence and safety.
If You're With Us,
You Get Member Benefits.
The second you join us you get awesome fashion hook ups,
sweet travel discounts, exclusive VIP experiences, and more.
Learn more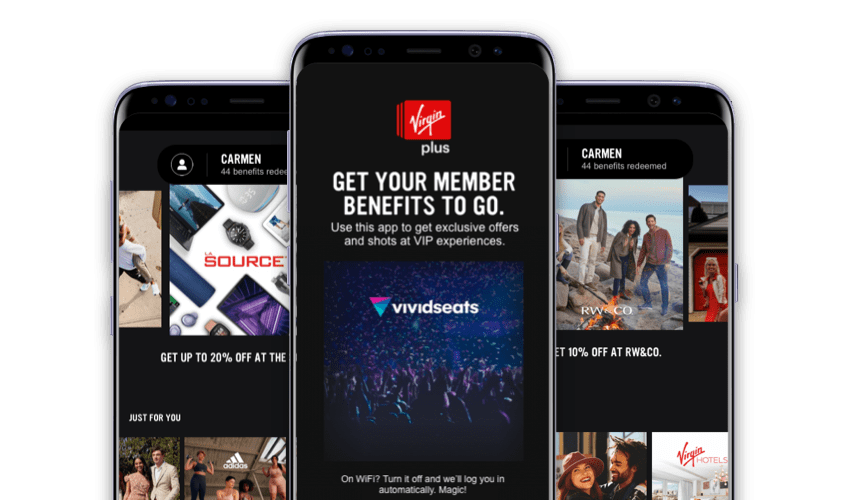 WAYS TO HOOK UP
How to hook up
ONLINE

Enter your address to see if Internet is available in your area.

Check availability

in store

Hook up at your closest
Virgin Plus store or retail partner.

Find a store

CALL US AT

1-866-826-1113

1-888-603-8401

Monday - Sunday 7:00 am - midnight EST

Technical Support: Available 24/7

Call us