LOTS TO LOVE ABOUT PRE-LOVED PHONES.
Especially at these prices — get hot phones with awesome features in "like new" and "gently used" conditions.
Shop now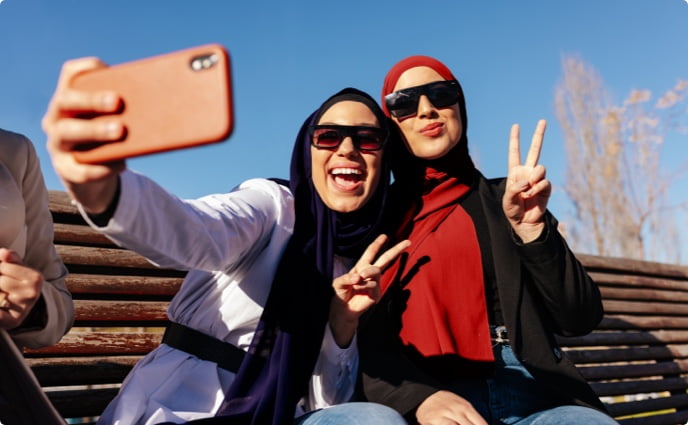 WE'VE GOT YOU COVERED.
CERTIFIED QUALITY INSPECTION.
All our Certified Pre-loved devices undergo a thorough 10-point quality check before they end up in your hands.
WARRANTY1 AND RETURNS.
All Certified Pre-loved devices come with a one-year Virgin Plus warranty1. Plus, you get a You'll Love Us Guarantee, which means you have 30 days to exchange or return if you're not satisfied.
FEELS LIKE NEW.
Our Certified Pre-loved devices come packaged with a charger, data cable, and a Virgin Plus SIM card.
DEVICES IN DIFFERENT CONDITIONS, FOR DIFFERENT BUDGETS.
Like new
These devices look and feel like new and have been minimally used.
Gently used
Devices in this condition may have slight imperfections like light scratches, or scuffs.
ALL VIRGIN PLUS CERTIFIED PRE-LOVED DEVICES HAVE PASSED OUR CERTIFIED QUALITY INSPECTION:
Device feature
How we inspect it
Audio
How we inspect it:
Speakers, microphones and Bluetooth are checked to ensure proper talking and listening volumes.
Battery
How we inspect it:
A battery test verifies the battery charges up, is functional and holds a charge.
Buttons and Menu Keys
How we inspect it:
All buttons and soft keyboards are individually inspected to ensure they are functioning properly.
Camera
How we inspect it:
Flash, video, lenses, and front and rear cameras are tested to ensure they're all functioning well.
Cleaning and Disinfecting
How we inspect it:
We carefully clean the entire surface of the device, camera lenses, and buttons.
Connectivity
How we inspect it:
We test to ensure the device has full connectivity and can send and receive voice, text and data over a mobile network, and connect to Wi-Fi.
Display
How we inspect it:
Display screen and touchscreen are tested to ensure images are clear and bright, all colors are sharp and there are no dead pixels.
Sensors
How we inspect it:
All included sensors are checked (i.e., light, gyroscope and accelerometer) to ensure optimal performance.
Ports
How we inspect it:
All ports are functional and all card slots work.
Systems and Software
How we inspect it:
We perform a certified data-wipe on all previous data and perform a factory reset. We will also load the latest version of software available.
Got questions? We can help.
Still need help?
We've got the answers to your questions.
CALL 1-888-999-2321