GET A BONUS GIFT CARD WHEN YOU BUY A VIRGIN PLUS SIM CARD AT THE SOURCE.
Great News! Buy a Virgin Plus SIM Card at The Source and get a $20 The Source gift card! Simply pick up your Virgin Plus SIM card at The Source and follow the easy steps below to activate the SIM and get your $20 The Source gift card.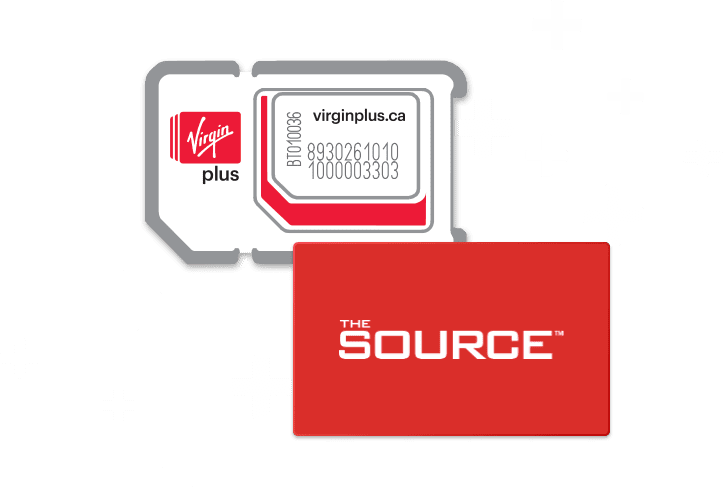 ACTIVATE YOUR SIM CARD.
Heads-up: You will need a top-up method to activate. This could be a credit card, Visa debit or top-up card.
Select your top-up.
Automatic Top-Up : Each billing period we'll automatically take out the amount you want from your bank account and add it to your Virgin Plus account balance.
Top up cards: Top up cards are available at The Source and other select retailers across Canada and come in denominations of $15, $25, $50 and $100.
Top-up now
Activate your phone.
Complete your activation steps online or over the phone at 1-888-999-2321
Customize your plan.
Pick a price plan and add-ons to suit your needs. This becomes your total monthly charges.
Get your $20 gift card for The Source.
Once you have activated your SIM card, and completed 2 Top-Ups or have enough funds to cover two monthly services, you will receive a text message with instructions on how to redeem your gift card within a few days. This text message will confirm your eligibility, and include steps on how to access and use your gift card.
REDEEM YOUR GIFT CARD.
Redeeming online at www.thesource.ca:
Redeem your gift card online at www.thesource.ca. Enter in your Gift Card Number and PIN under the payment section to apply your gift card.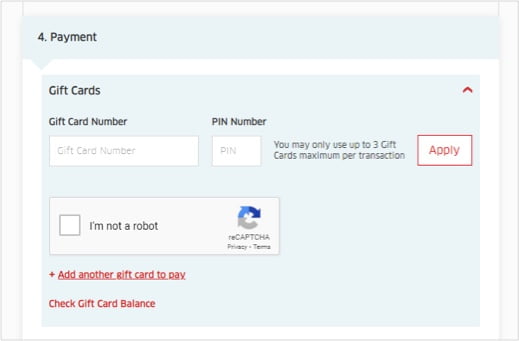 Redeeming in-store at The Source.
Show the in-store representative the text message with your gift card details to check out.
Got questions? We can help.