Virgin Plus update on
COVID‑19
At Virgin Plus, we are closely monitoring the COVID‑19 situation and are putting in place measures to protect the health and safety of the public and our team members.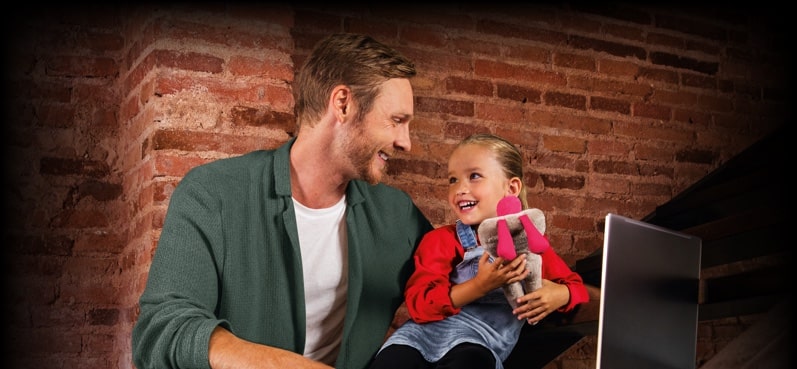 As the leading provider of communications services to Canadians everywhere, Virgin is focused on delivering the reliable and high-quality connections that consumers rely on. And we've put in place the people and the resources necessary to continue to deliver for Canadians throughout the COVID-19 situation.
As the situation evolves, we will keep you informed of any developments right here.
We're here to help
Assisted Self-Installation and Repair program
We take protecting the health and safety of our team and Members very seriously. We are introducing our Assisted Self-Installation and Repair program. Where possible, our Internet technicians will perform service installations and repairs entirely from outside the home. See more
Essential services
While businesses across the country are closing, Virgin Plus has been recognized as an essential services provider. Our networks and services continue to be available as well as our employees for assistance. See more
`
our stores
More stores are open across the country. Appointments can be booked online or by calling the store. Walk-in traffic is also welcome. Find a store
Most of our stores will remain open for essential services with appointment and curbside pick-up options.
`
NETWORKS AND SERVICES
We know the services we provide are critical and all our networks and services remain fully operational. With many businesses asking employees to work from home and the special requirements of public safety authorities, we are ready to add even more capacity should the need arise.
TEAM MEMBERS
We are focused on ensuring the health and safety of our team members and the public. As such, we are:
Encouraging employees who can work from home to do so, including certain call centre employees
Implementing extra safety and sanitation measures in our workplaces
Keeping Virgin Plus employees feeling unwell at home for the recommended period
Sending technicians in homes only when necessary
Limiting open stores to a select few for critical needs
MEMBERS
We understand these are challenging times for all Canadians. To help, we have
Waived extra usage fees for all Internet Members
Waived Roam Sweet Roam and all pay-per-use roaming fees for all destinations until April 30th, 2020
Provided flexible payment options for Members facing financial challenges
`
Our call centres
Virgin Plus has been recognized as an essential services provider by government officials. We are providing more and more Care reps with the tools they need to work from home to ensure they remain safe and healthy while continuing to provide the essential communications services our Members rely on. We remain available 24/7 to provide technical assistance. For all other inquiries, we will be modifying our operating hours to allow our hardworking Care reps the necessary time to rest and adjust to the situation. For details on operating hours, click here.
We continue to recommend that Members use My Account as much as possible as it's the fastest and most convenient way to manage practically all aspects of your services at any time you choose. We thank you for your understanding.
Quick tips
1. Use My Account
My Account is the fastest and most convenient way to manage practically all aspects of your services at any time, including:
Add data and other plan add-ons
Monitor your mobile and Internet usage
Pay and manage your bill
Get support for your devices
Manage your devices
Access My Account here
2. Protect yourself from fraud
There has been a recent increase in phishing scams designed to trick you into disclosing personal information. Please know that Virgin Plus will never ask you to provide or confirm any of the following via text message or email:
Passwords
PIN numbers
Banking information
Credit card details
To learn more about protecting your security and privacy, click here
3. Clean your phone regularly
Smartphones are considered high-touch surfaces as they are frequently in your hand and in contact with your face. To clean your phone:
Use soapy water or a wipe with up to 70% isopropyl alcohol (stay clear of aerosol sprays, bleaches or adhesives, which could be damaging)
Wipe your device gently to avoid scratching or damaging the surface and avoid getting cleaners in your phone's ports
Always follow cleaning instructions from your device's manufacturers
4. Get ready for your technician visit
In order to provide critical installation and repair services to customers while preventing the spread of COVID-19, we have launched the Assisted Self-Installation and Repair program. This program allows customers to conduct a majority of their service needs by themselves with the support and assistance of an on-site Bell technician. To prepare for an assisted self-installation or repair, please consult virginplus.ca/myinstall to review the steps and watch the videos for your specific service need.
Please note that technician visits are limited at this time to ensure all Canadians can stay connected.
Services for which we will send a technician:
Service repairs
New service installations, including moves
The addition of services for existing Members
Services that will be provided remotely or though self-installation if possible (if not, a technician visit will be scheduled once full service resumes):
THE COVID ALERT APP IS NOW AVAILABLE.
Help protect yourself and your community. Download the COVID Alert app for free to help stop the spread of the virus. The COVID Alert app lets users know if they may have been exposed to COVID-19. Available now in the App Store and Google Play. This is a message from the Government of Canada. For more information contact 1-833-784-4397.
Download now: