Virgin Plus sim card at staples.
Virgin Plus SIM cards are now available at Staples. Plus, get a $20 Staples gift card with your purchase! Just visit your closest Staples store, pick-up a Virgin Plus SIM Card and checkout. Then, follow the easy steps to activate the SIM Card and you'll be enjoying our super awesome phone plans in no time.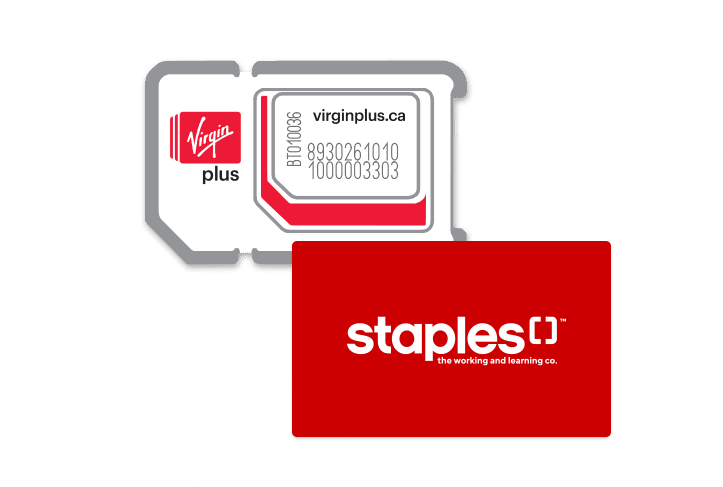 How to get your $20 Staples gift card
To be eligible for a $20 gift card from Staples, follow these steps:
Activate your Virgin Plus SIM card
Complete 2 Top-Ups, or have enough funds to cover your Total Monthly Charges (Plan + Add-Ons) for 2 months of service
Get your $20 Staples gift card over text message – go to a store to redeem!
Terms and conditions apply. Offer subject to change without notice.
Got questions? We can help.