It's easy being green.
When it comes to protecting the planet, Virgin Plus is passionate about making sure we can give Mother Earth a hand every chance we get.
The little things add up. If everyone recycled their old mobile phones, just imagine how much landfill waste we'd reduce. Recycle your old phone at any Virgin Plus store and do something good for the planet.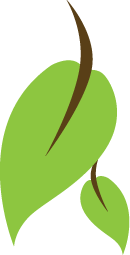 What should I do before recycling my old phone?
Before you send your phone off for recycling, here's a few things you'll need to do:
Cancel your mobile service and pay your final bill in full or transfer your mobile service to your new phone. You can use the free Cell Phone Data Eraser by Recycle My Cell to help clear your data.
Erase any personal information from your device, including text messages, contacts and personal files.
Remove your SIM Card (if there's one).
Where can I return my old phone?
No matter what brand or company your phone is from, you can head to any Virgin Plus store and drop it off with a Virgin Plus sales rep. You can also return accessories like headsets, chargers and old batteries.
What happens to recycled phones?

First we delete all data from donated phones. We then proceed to refurbish the phones that are still usable. The remaining phones and accessories are recycled according to Canadian regulations.
All recycling program proceeds are donated to World Wildlife Foundations, Regenerate Canada.
related answers:
Still need help?

To purchase products or services, or to move your services, call us to speak with an agent.
Or call 1-888-999-2321
For service in Cantonese or Mandarin
Call: 1-888-675-8333
Monday to Saturday: 9am -9pm (Local time)
Sunday: 10am - 7pm (Local time)